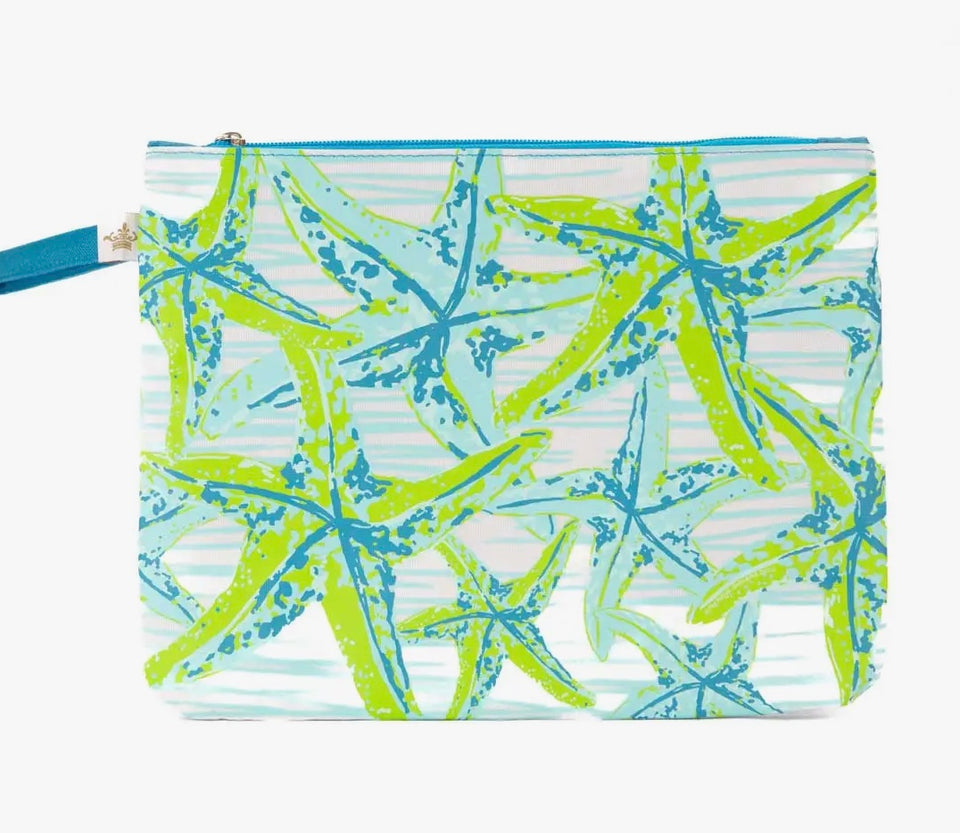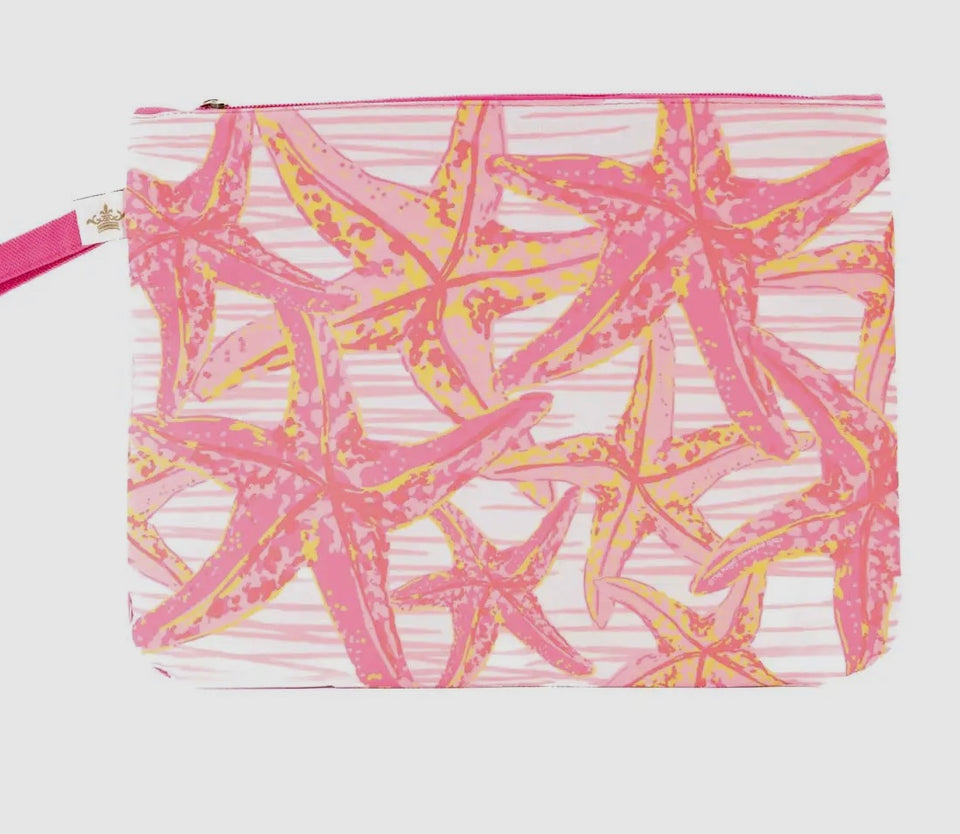 Wet / Dry Pouch - Starfish
This 9 x 12 wet / dry double pocket zip pouch with wristlet is perfect for taking to the pool or beach for your small items like sunscreen, sunglasses, cell phone, room key and car keys to keep them contained and dry.  After going to the beach you can use it to hold your wet swimwear.
Choose from - Blue and Green or Pink and Orange.