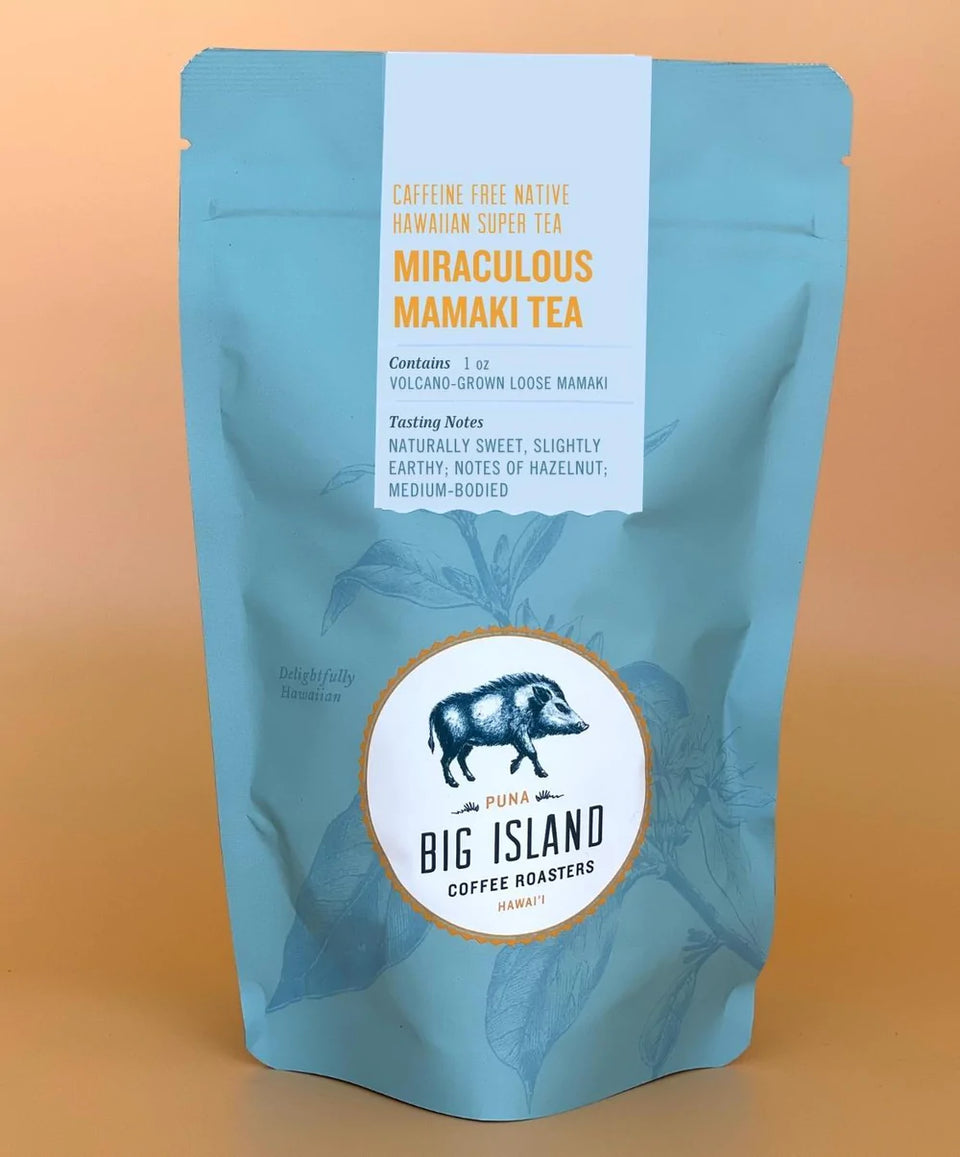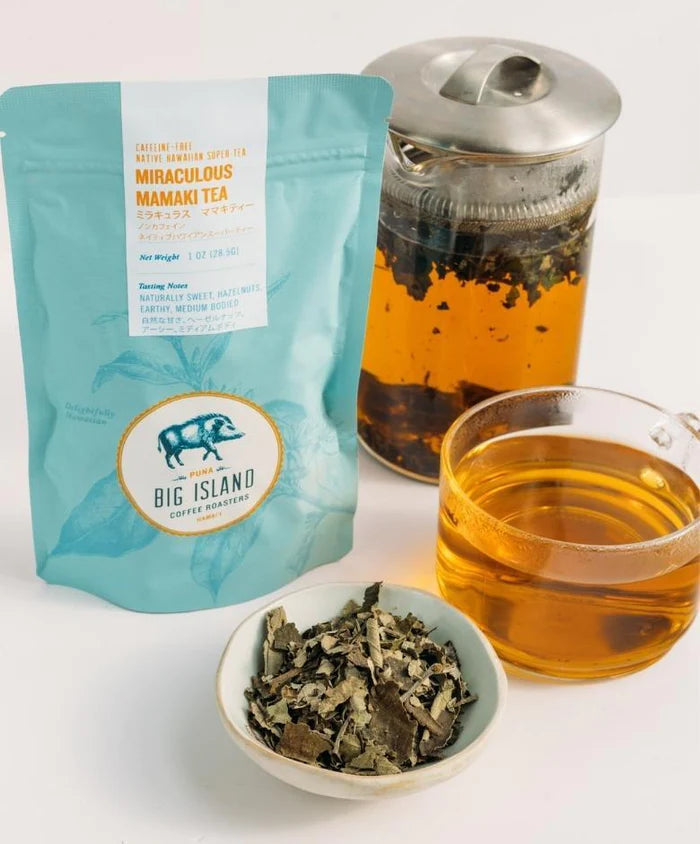 Miraculous Mamaki Tea - loose leaf
This relaxing, soothing herbal tea in the evening perfectly balances your morning coffee brew routine. Māmaki is amazing – for our bodies, and for the environment. Chill out and sleep well while this plant regenerates both you and the native rainforest of Hawaii.
Teas brewed from the ancient plant have antioxidant, polyphenol, and mineral benefits that outperform black, oolong, and even green teas.
Thanks to the antioxidant powerhouses found in Māmaki - catechins, rutin, and chlorogenic acid - the tea has been linked to a wide range of benefits, including neuroprotection, preventing cancer, treating infections, anti-viral, and even boosting your mood. 
The benefits of Māmaki tea include its balanced mineral profile, including zinc and potassium, which leads some naturopaths to use it for treating high blood pressure. 
This Māmaki tea is pesticide-free and grown on a regenerative rainforest farm in Volcano at 4,000 ft.
1 ounce package of loose tea.