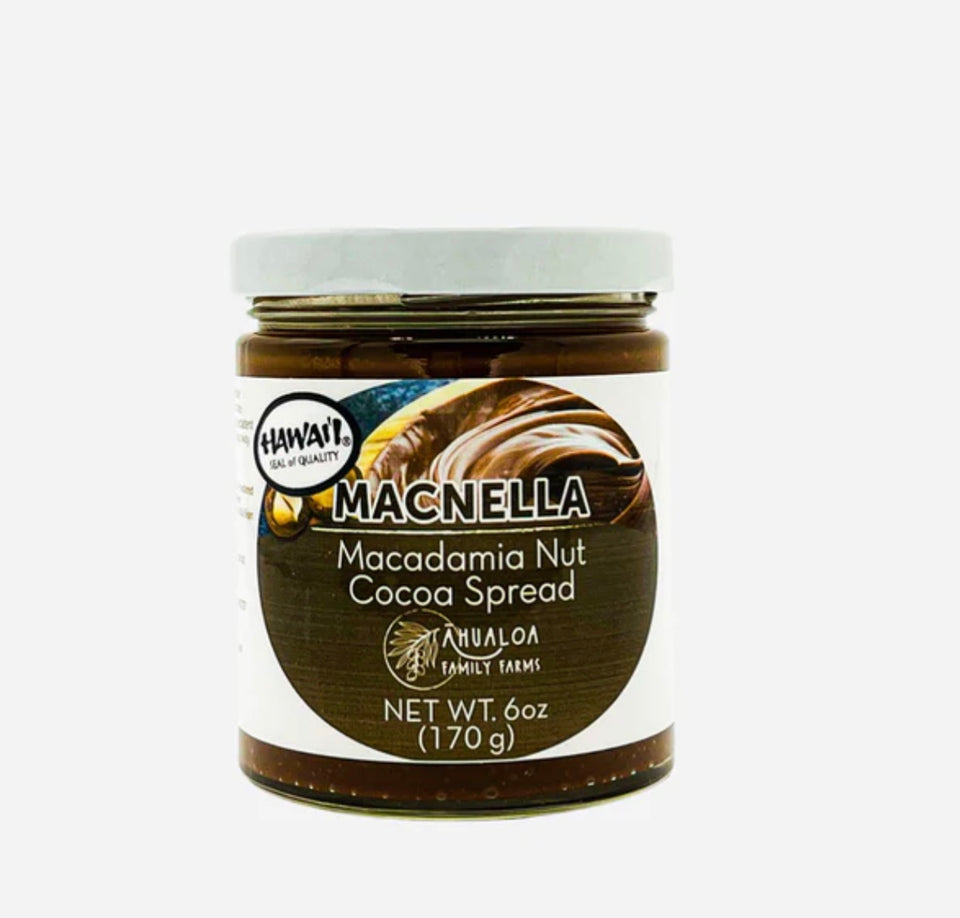 Macadamia Nut Spreads
Made by Ahualoha Family Farms right here in Hawaii!

Macadamia Nut butter and Honey Spread - This rich and thick combo of honey, macadamia nuts and salt are the epitome of salty/sweet. A perfect replacement for any nut butter. Just add jelly.
Macnella - Easily spreadable and sinfully delicious, our chocolate macadamia nut spread is a truly decadent experience. Drizzle, dip, or lick your way to paradise.
Gluten free & vegan
Ea h spread is sold separately and both are 6 ounce jars.
Note - This product is processed in a facility that processes peanuts and other tree nuts. This product contains tree nuts.