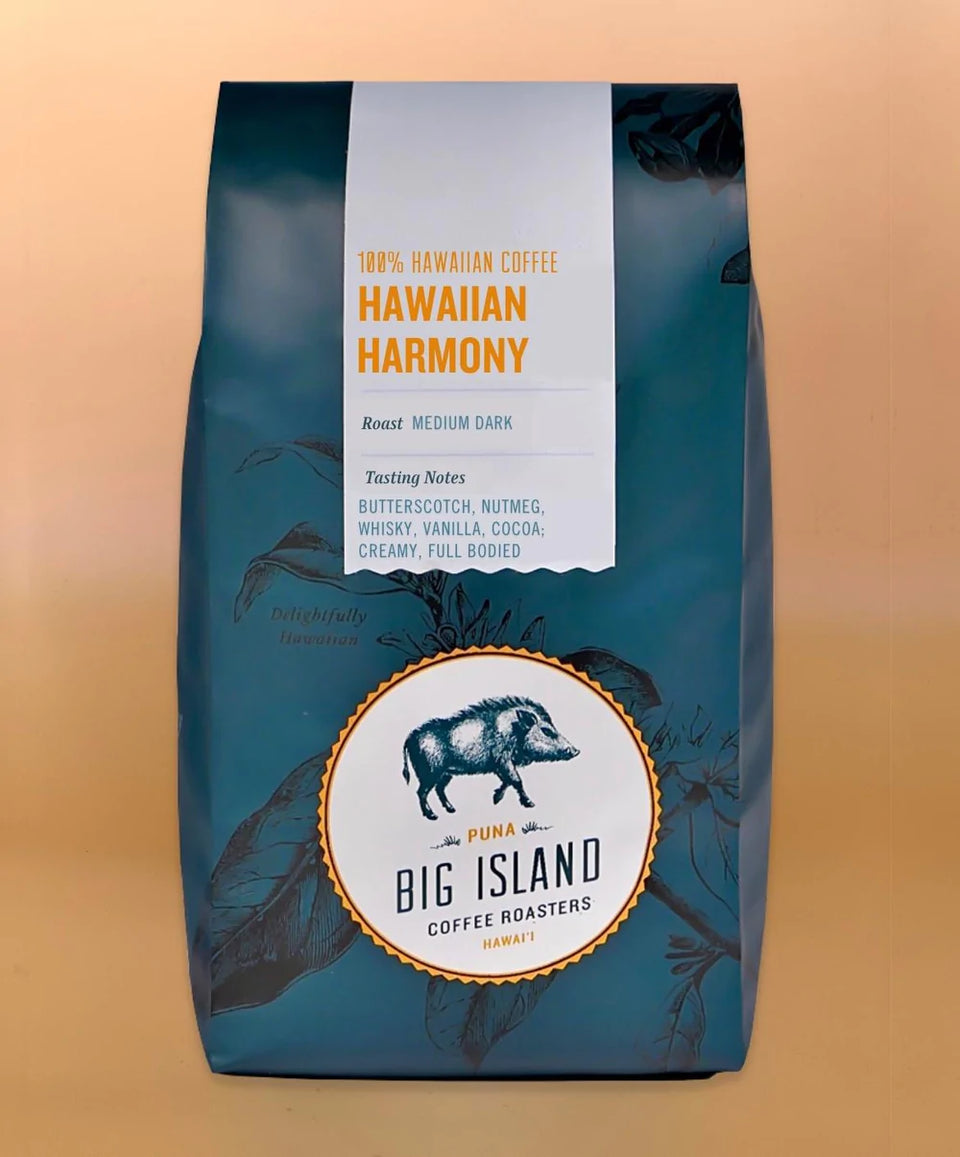 Hawaiian Harmony - 100% Kona / whole bean 7oz.
Origin: Maui
Roast: Medium
Tasting Notes: Creamy, sweet, balanced, lower acid; butterscotch, cocoa, cream, nutmeg, and dried fruit
A VERSATILE BLEND FOR HAWAIIAN ESPRESSO, FILTER & PRESS POT
This 100% Hawaiian blend is harmonized for those who like their coffees with a medium-full creamy mouthfeel and low acidity. While it's perfect for Hawaiian espresso, it's also popular as a filter and press pot everyday Hawaiian blend.
As an espresso, you'll notice ample crema, but no matter how you brew it you'll get a 100% Hawaiian coffee blend with balanced sweetness and notes of butterscotch, cocoa, nutmeg, and dried fruit.
7 ounce package / whole bean from Big Island Coffee Roasters.