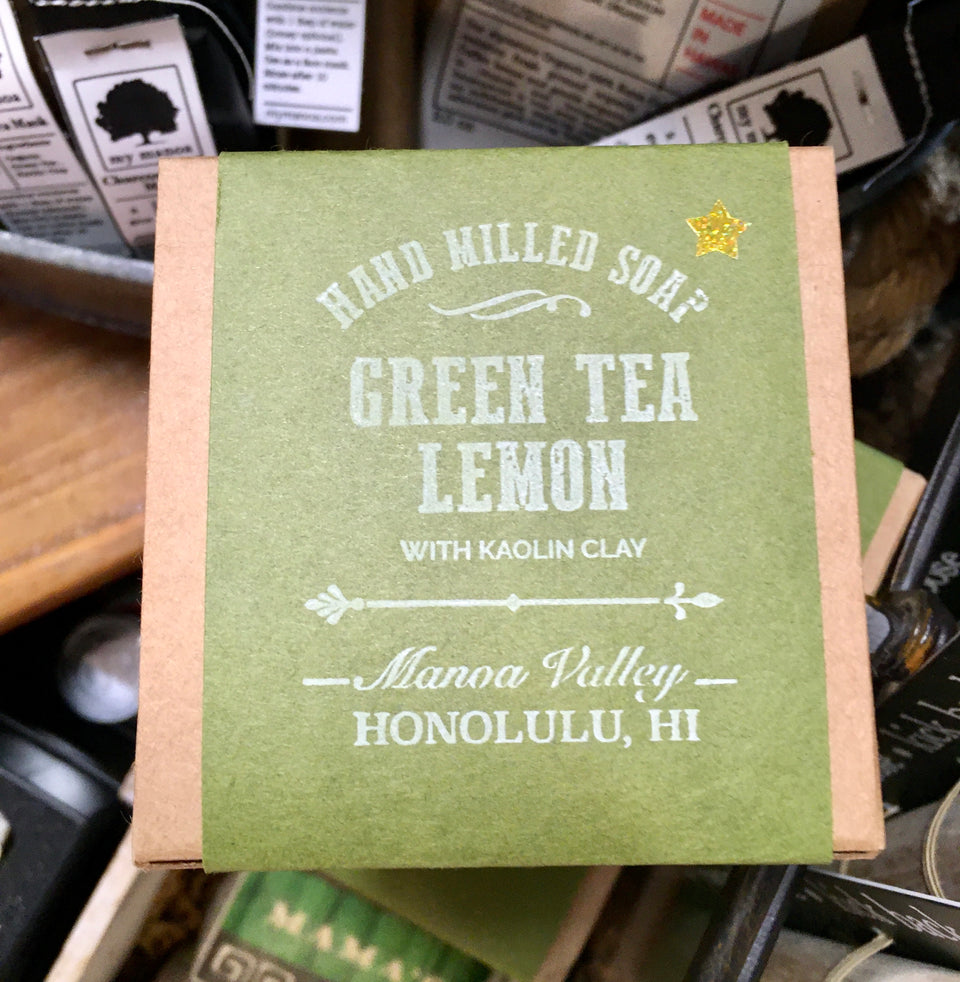 Hand milled Green Tea and Lemon Soap by My Manoa
Located on the big island of Hawaii, Mauna Kea Tea Farm shares the same passion as My Manoa, for creating hand-crafted, locally made products with minimum impact on the environment. Our green tea + lemon with white clay soap stone features mauna kea tea's organic green tea grown in the fields of honoka'a, Hawaii.
This soap was hand-milled to produce a hard, long lasting bar with a look and texture resembling a river stone. Hand-milled soaps are coveted for their ability to carry the essential oil scents much longer than normal soaps as well as allowing for more uses per bar.
This soap is made with high-quality natural ingredients, including organic, hawaii-grown green tea, organic lemon essential oil, and the finish kaolin clay all known for their antioxidant and moisturizing properties. Luxurious 24K gold finish this fine soap to help protect and instigate collagen production.