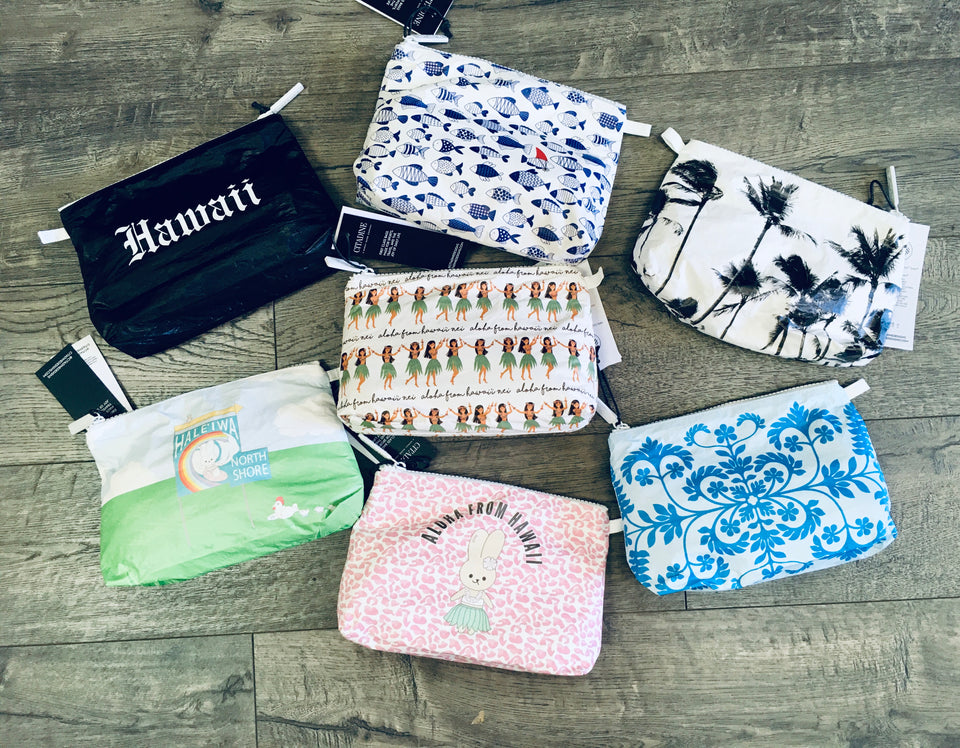 Eco friendly wet bag pouch by CitaDine Designs
This made in Hawaii by CitaDine Designs, these are the perfect eco friendly pouch / wet bag for surfers, swimmers, beach goers and travelers.  The header photo shows all the patterns available.
We will pick a pattern out for you from our available stock!  Just let us know if you are gifting it to a male or female.  If you want a particular pattern in a particular size please let us know in the notes section of your web order and we will try our very best to accommodate your request but because these sell fast we may need to substitute with the closest match.
There sizes available;
mini - pencil or make-up brush case (note - fish pattern only)
small - perfect for make-up or small accessories.
medium - perfect for swimsuits or for undergarments when you are traveling.
large - for larger items or dirty laundry when traveling.