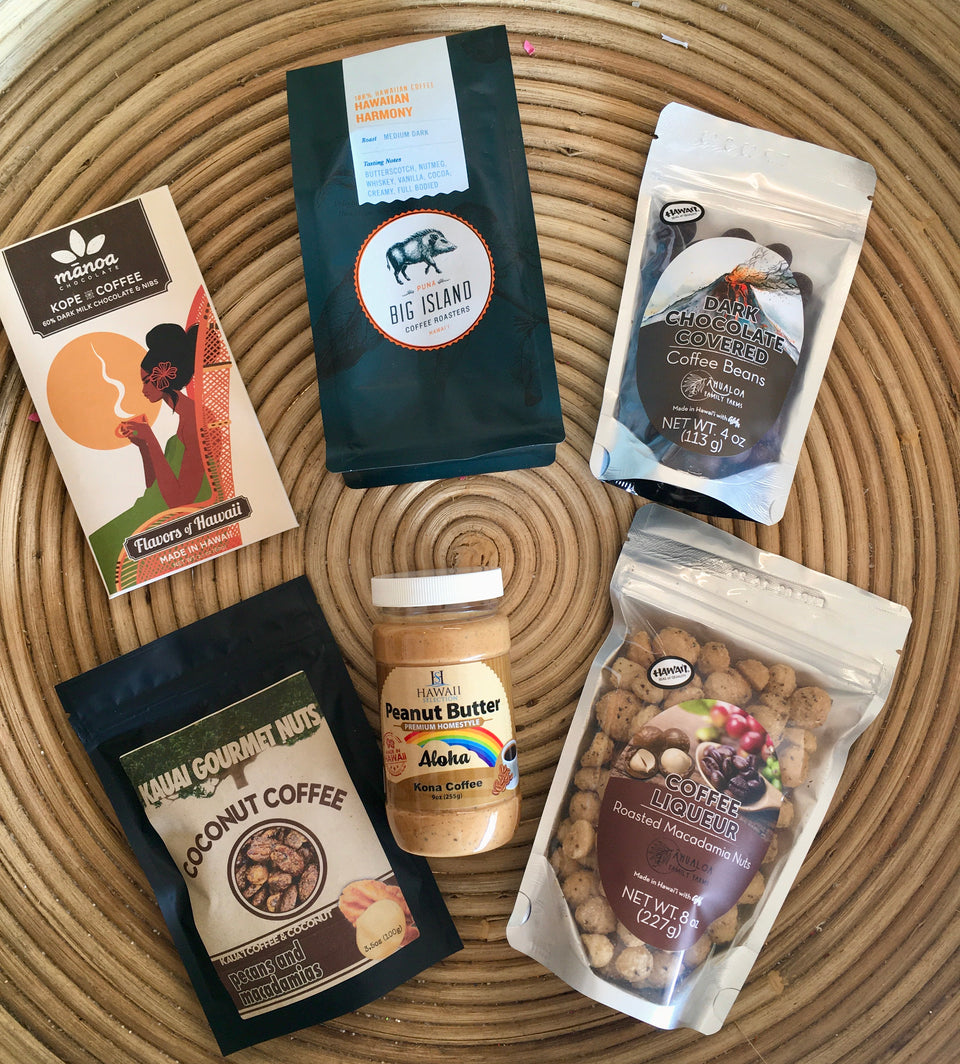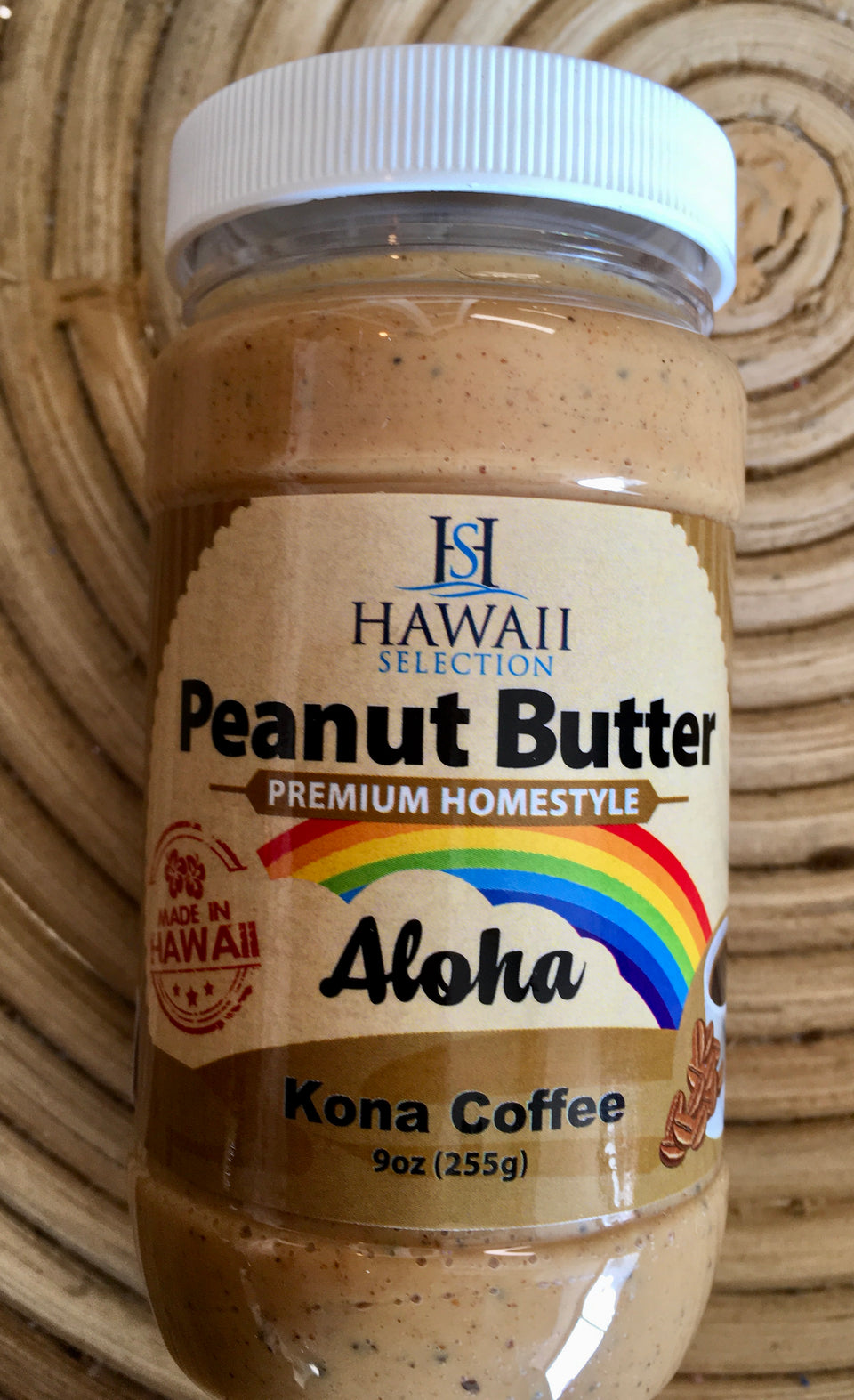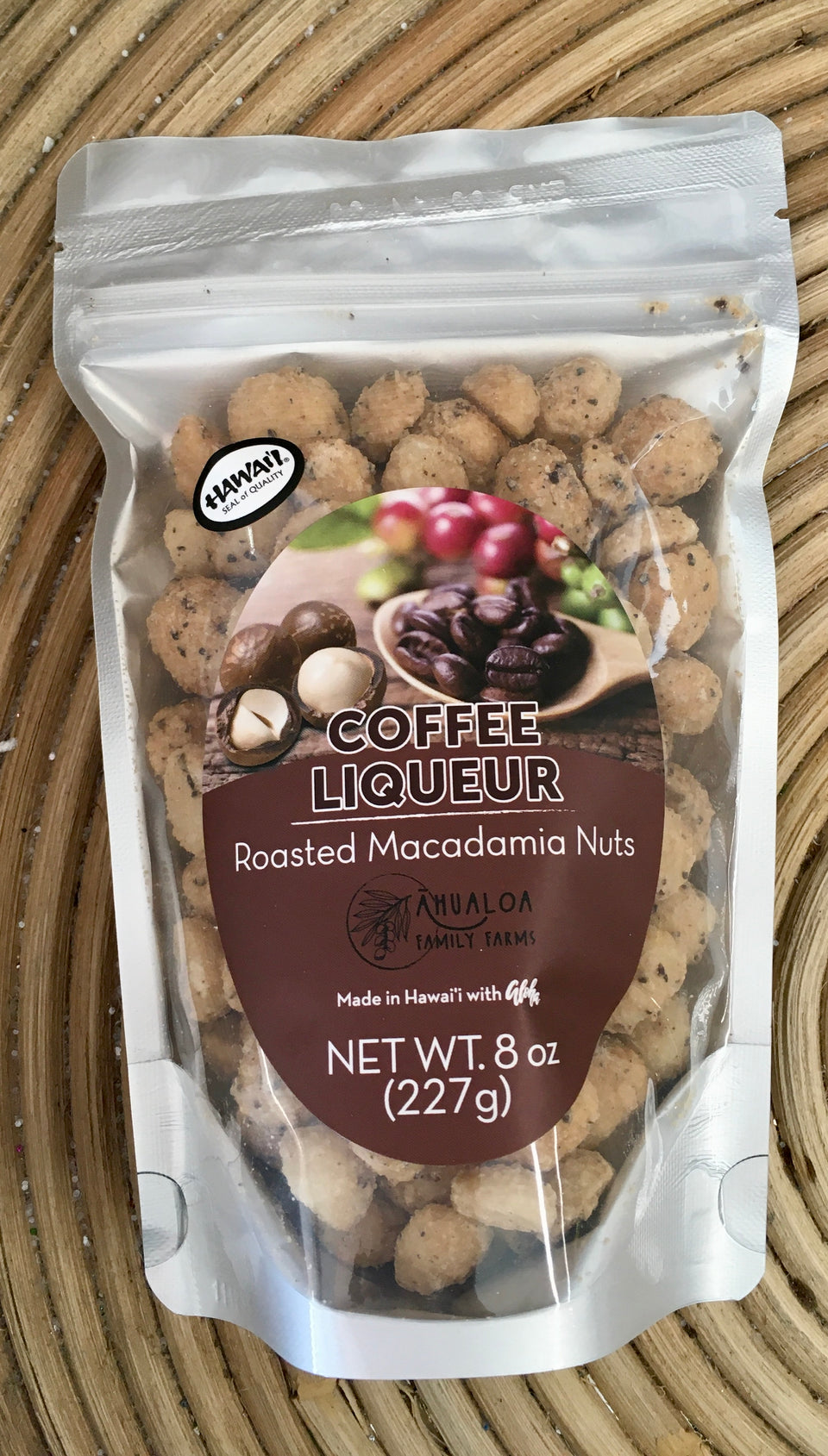 Coffee Lover Treat Gift - Free Delivery on Oahu
Included in this gift are:
The finest Coffee from Big Island Coffee Roasters - One of our monthly flavors, our favorite kope Coffee chocolate bar from Manoa Chocolate. a 4 ounce package of dark chocolate covered espresso beans from Ahualoha Family Farms, a jar of Kona coffee flavored peanut butter, Coconut coffee pecans and macadamia nuts from Kauai Gourmet Nuts, and an 8 ounce package of coffee liqueur macadamia nuts from Ahualoha Family Farms.
Please put your message for the gift tag in the notes section of your order.
This gift includes gift packaging and delivery on Oahu or shipping elsewhere. If you are sending this to a hotel it will go in a tote!
Remember you can always add additional items to your gift order, just select any additional items on our website and we will include them with your gift.