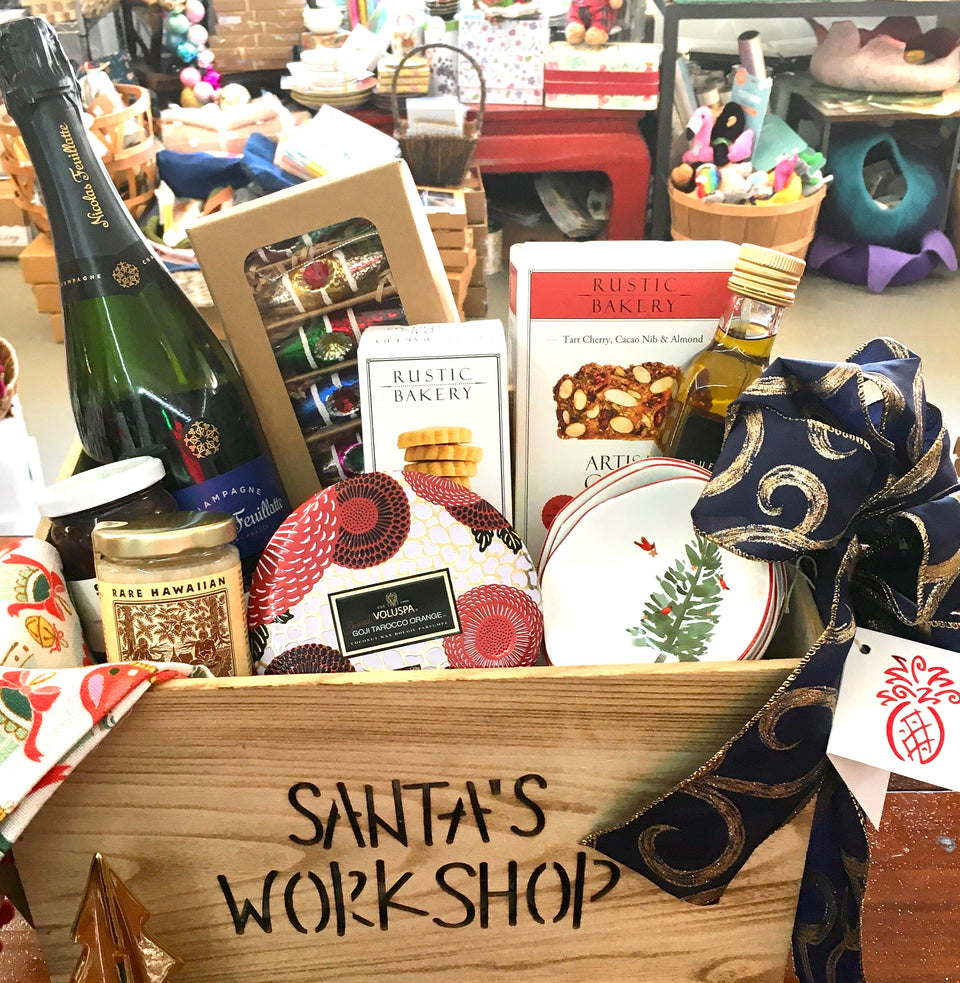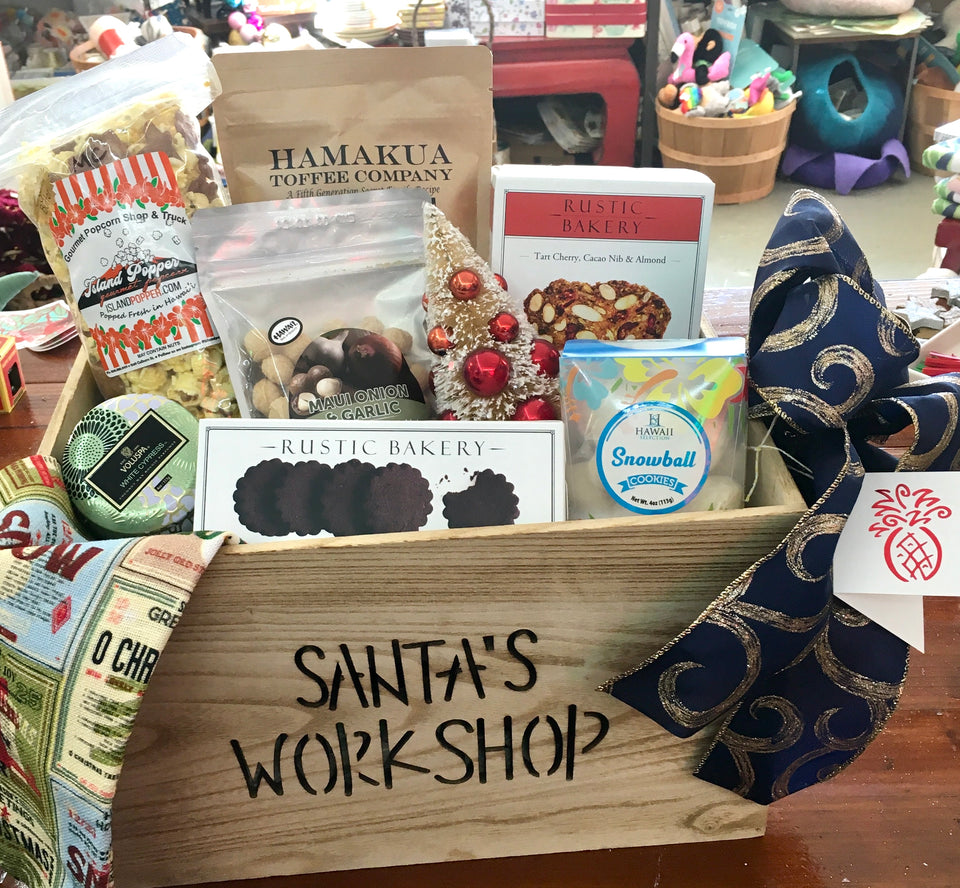 Christmas Home & Hearth Gift Box
Leave the shopping totally up to us, we love to put amazing and magical boxes together, just tell us a little bit about your recipient in the notes section of your order and we can select gift items out of our entire stock.
Items shown in the photos are examples of what types of items can be included in your gift box. We can includes crackers, cookies, chocolate, macadamia nuts, Hawaiian honey, special syrups and spreads as well as some home decor items like seasonal candles, tea towels, dipping plates, dishes, and spreaders. We can also incorporate some seasonal cheer by including a bit of Bubbly! 
If we are delivering on Oahu these items will be delivered in a wooden crate, basket or gift box with festive ribbon, your price also includes your delivery fee anywhere on Oahu.
If we are shipping this gift for you, your gift will be placed in a basket or gift box with festive ribbon and includes shipping cost. Please note - we are not able to ship any beverages such as wine or Champagne or fresh flowers.
Don't forget to include a message to your recipient for the gift tag.

Remember you can select individual specific items that are on our website and add them to your gift - we will make sure they are included in your gift.