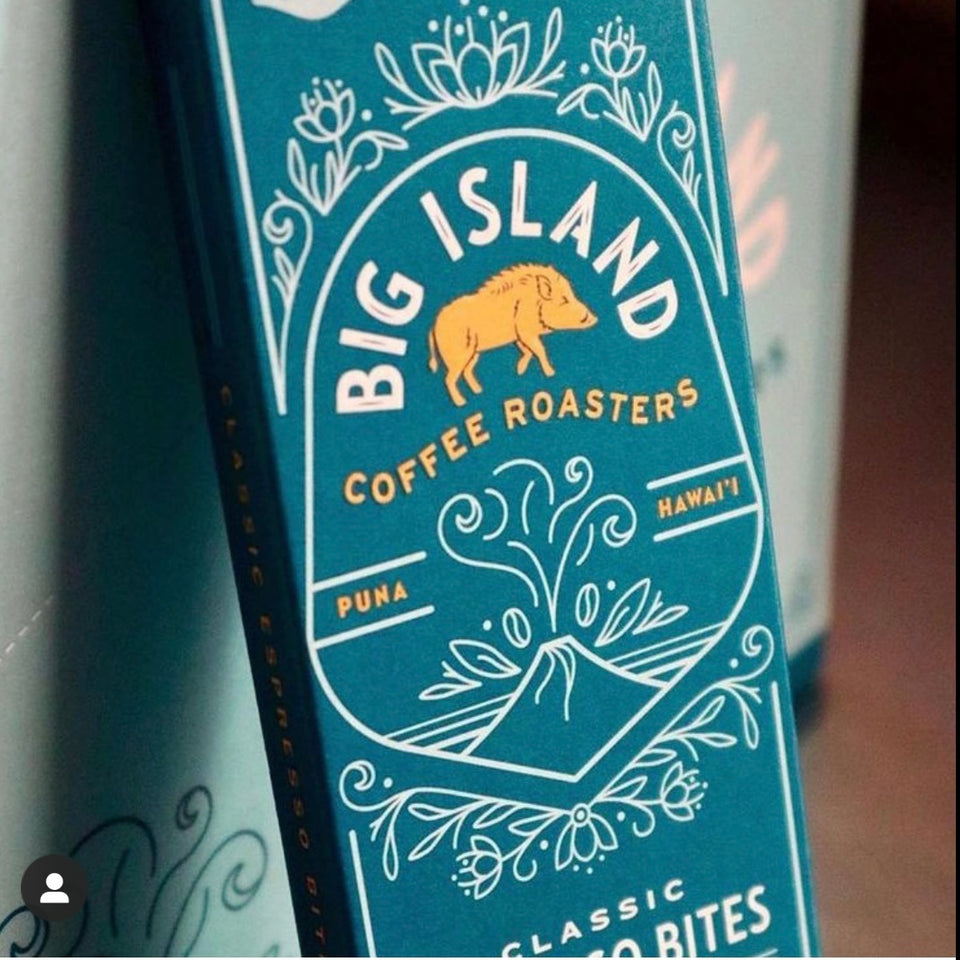 Big Island Coffee Bar
We're thrilled to share an award-winning new way to enjoy coffee: by the bite! Espresso Bites is edible coffee that looks and tastes like chocolate, but contains no chocolate at all.
Made with 100% Hawaiian coffee, Espresso Bites is farm-to-cup coffee in a velvety bar. Decadently wild, it's Hawaiian espresso that travels with you!