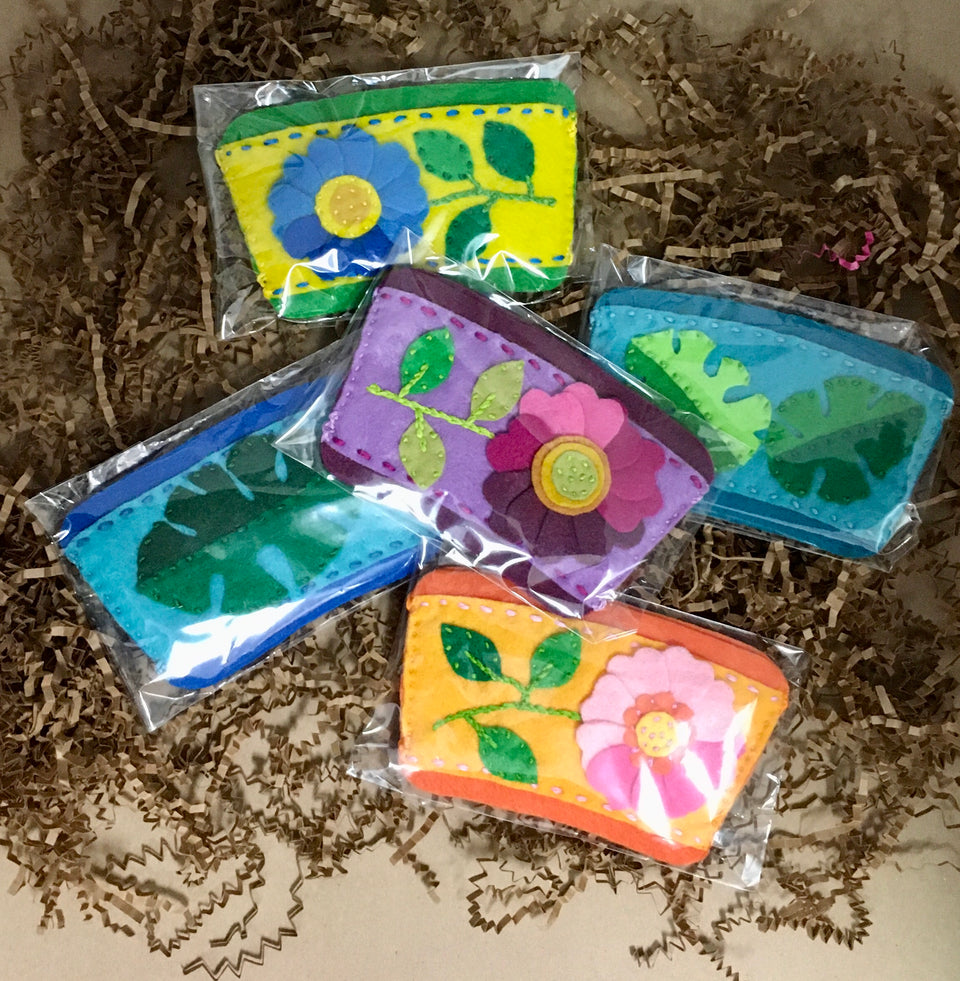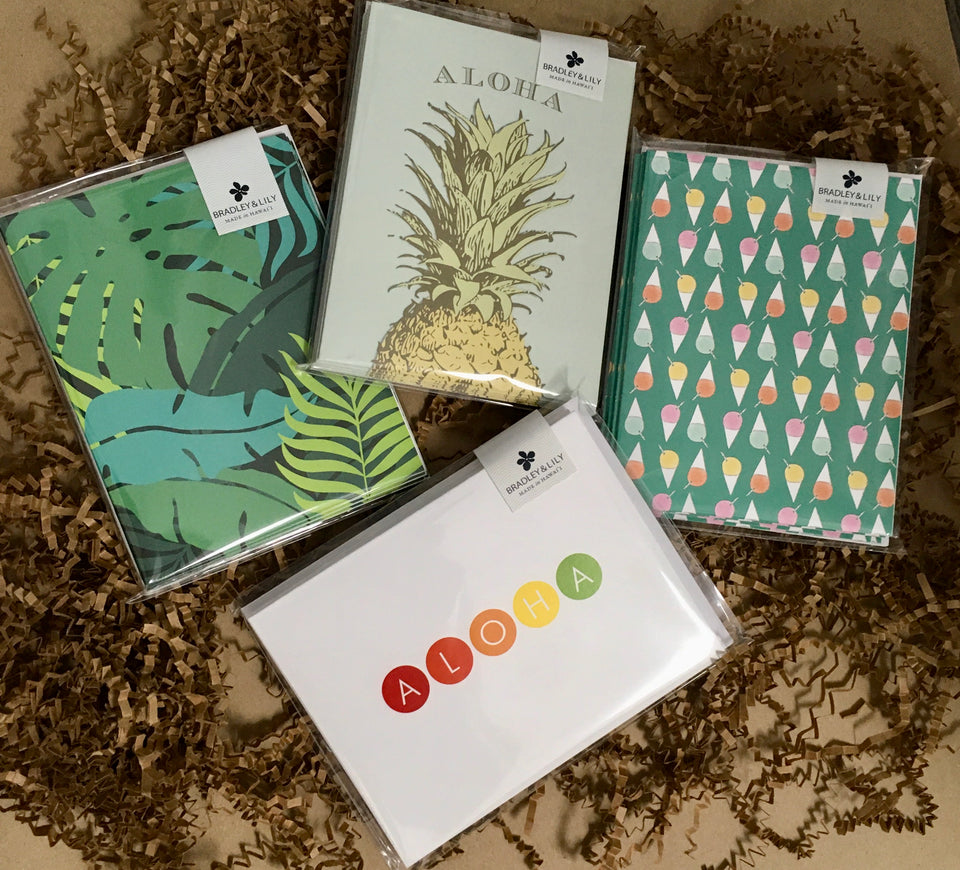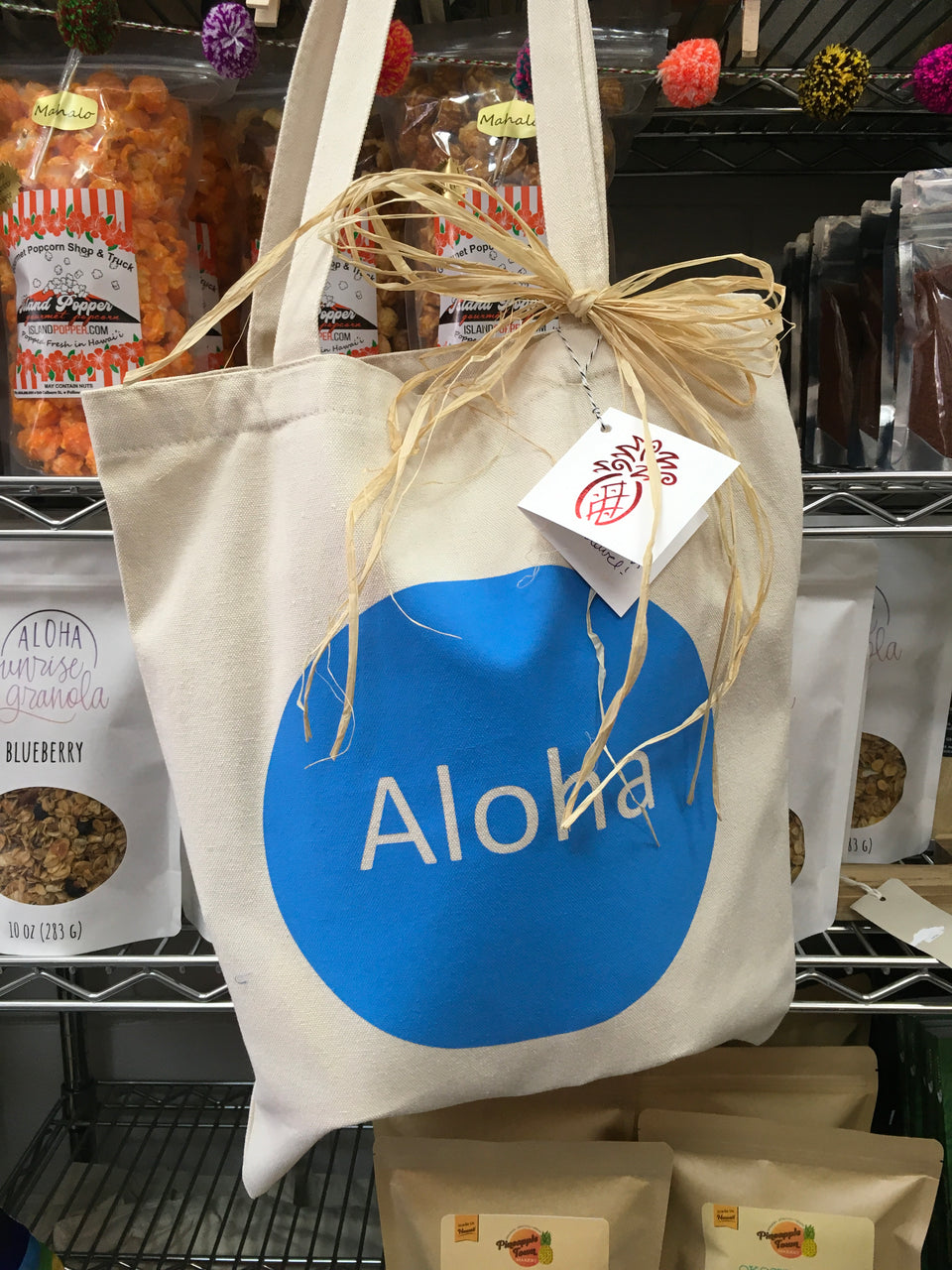 Welcome to College - ready made tote gift basket
Welcome your student to school for the first time or back to school with a Menehune Wishes  "Aloha" canvas tote filled with flavorful local treats and a few gifts that are all made here in Hawaii!
Tell us about your student in the notes section of your order - What flavors they love, any allergies or dislikes that your student might have and we will customize your gift accordingly. The selection shown in the photos are examples - many items come in a variety of flavor options and we will customize your gift for you.
This gift includes:
A package of Aloha Sunrise Granola, A jar of delicious Macadamia nut butter by Hawaii Selection, Mongoose Farms pour over coffee 100% Kona - 6 servings, An Ecotrinkets hand-made coffee cup cozy - eco-friendly and reusable, A Manoa chocolate bar, Hawaii selection cookies, Island Popper Gourmet Popcorn, and 6 pack of Bradley & Lily stationary cards so they can write home!
Your gift will come in a Menehune Wishes "Aloha" canvas tote and includes delivery on Oahu or shipping elsewhere!
Please note - You can add additional gifts to you order by selecting single items on our website.