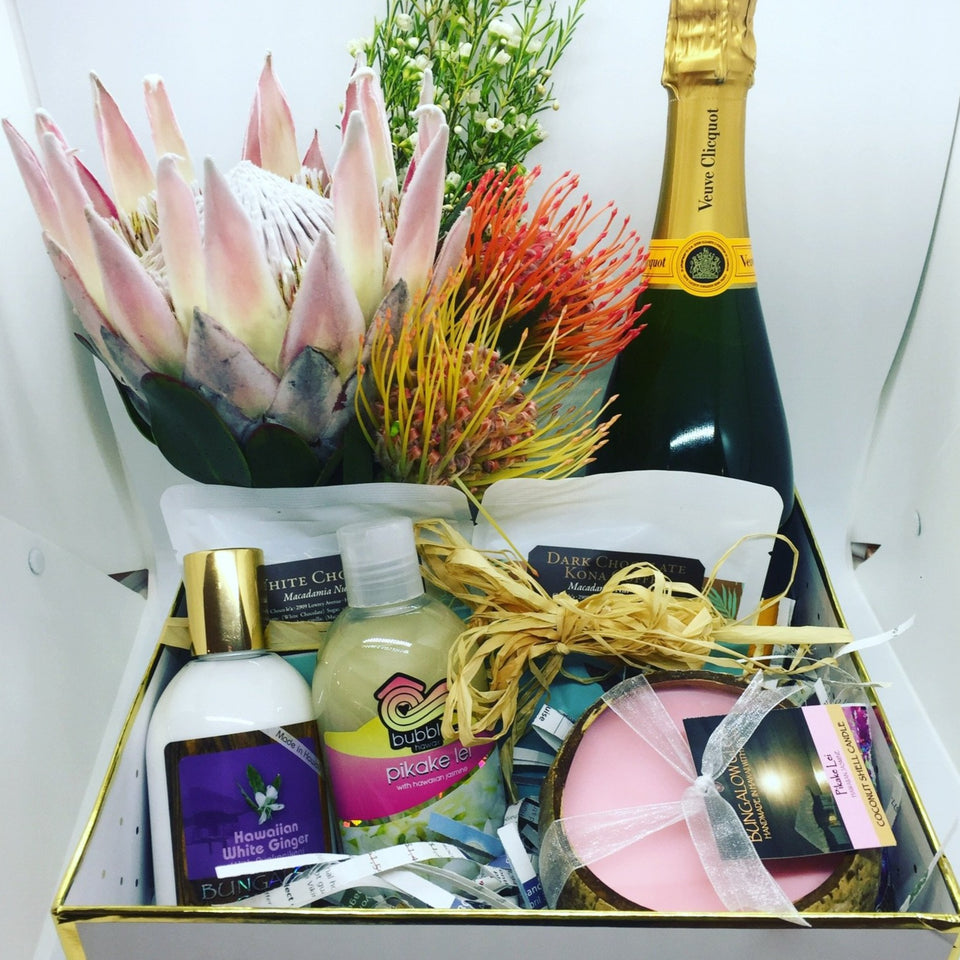 Custom Hawaii Gift - gift basket
We know you might not be able to fly here to give the couple a big hug so let us send a fabulous basket filled with champagne and the best Hawaiian treats and perhaps locally hand poured candle to add to the romance...any specific requests...just send them to us in the notes...otherwise we will fill to your budget with our best sellers.
Please note if this is going to a hotel we will use a tote so they can take it home- it is impossible to smash a basket into your suitcase so this way they have a souvenir from you as well!
Remember you can always add additional items to your gift order, just select any additional items on our website.