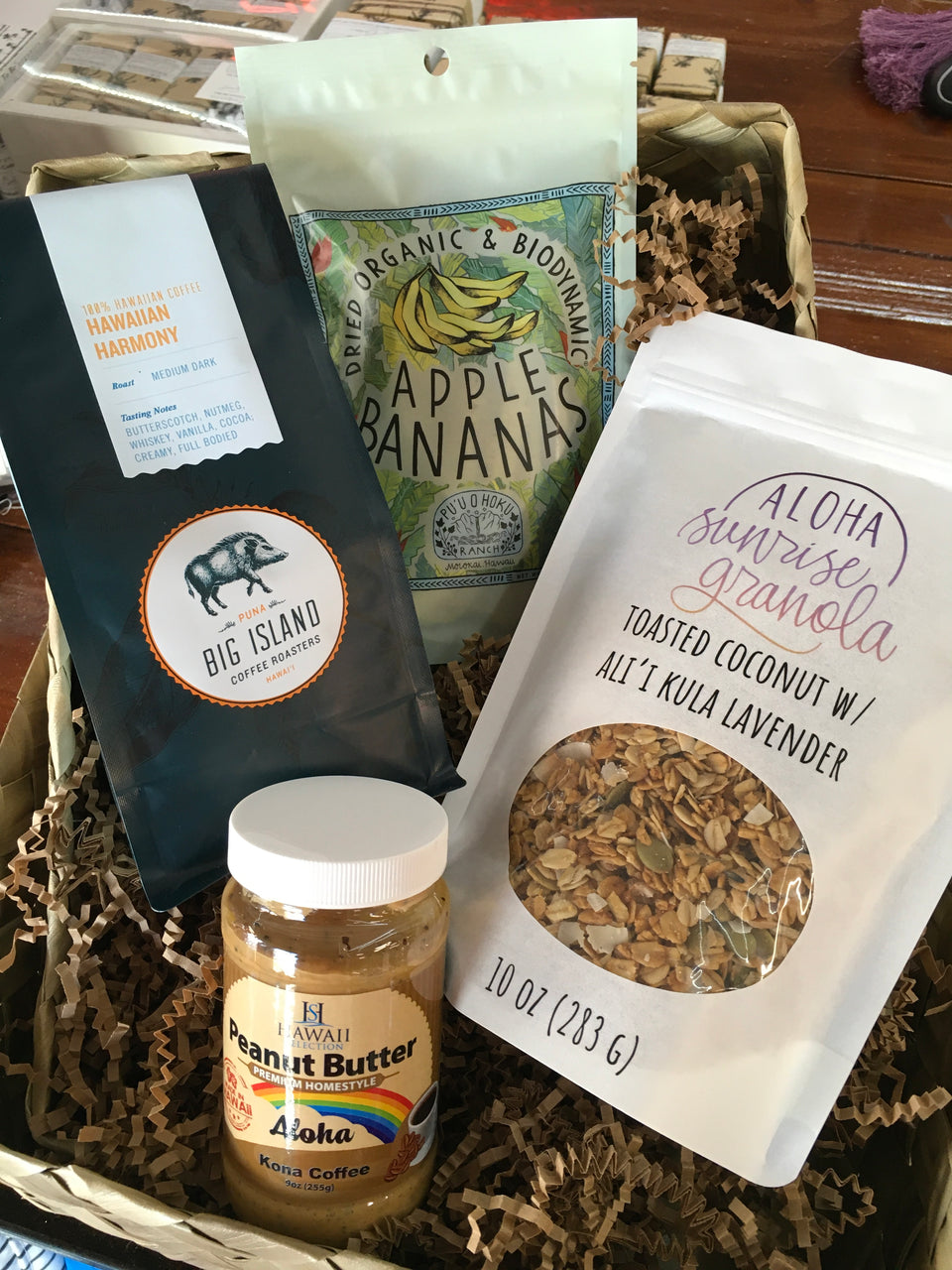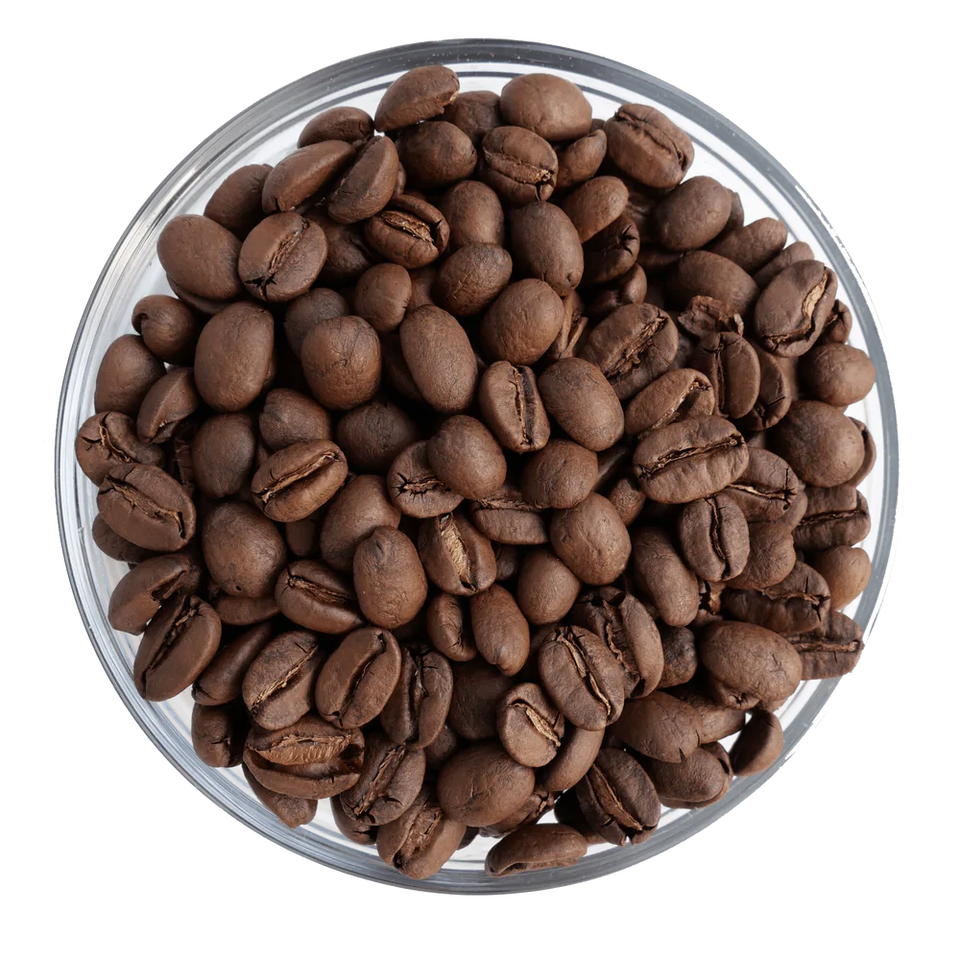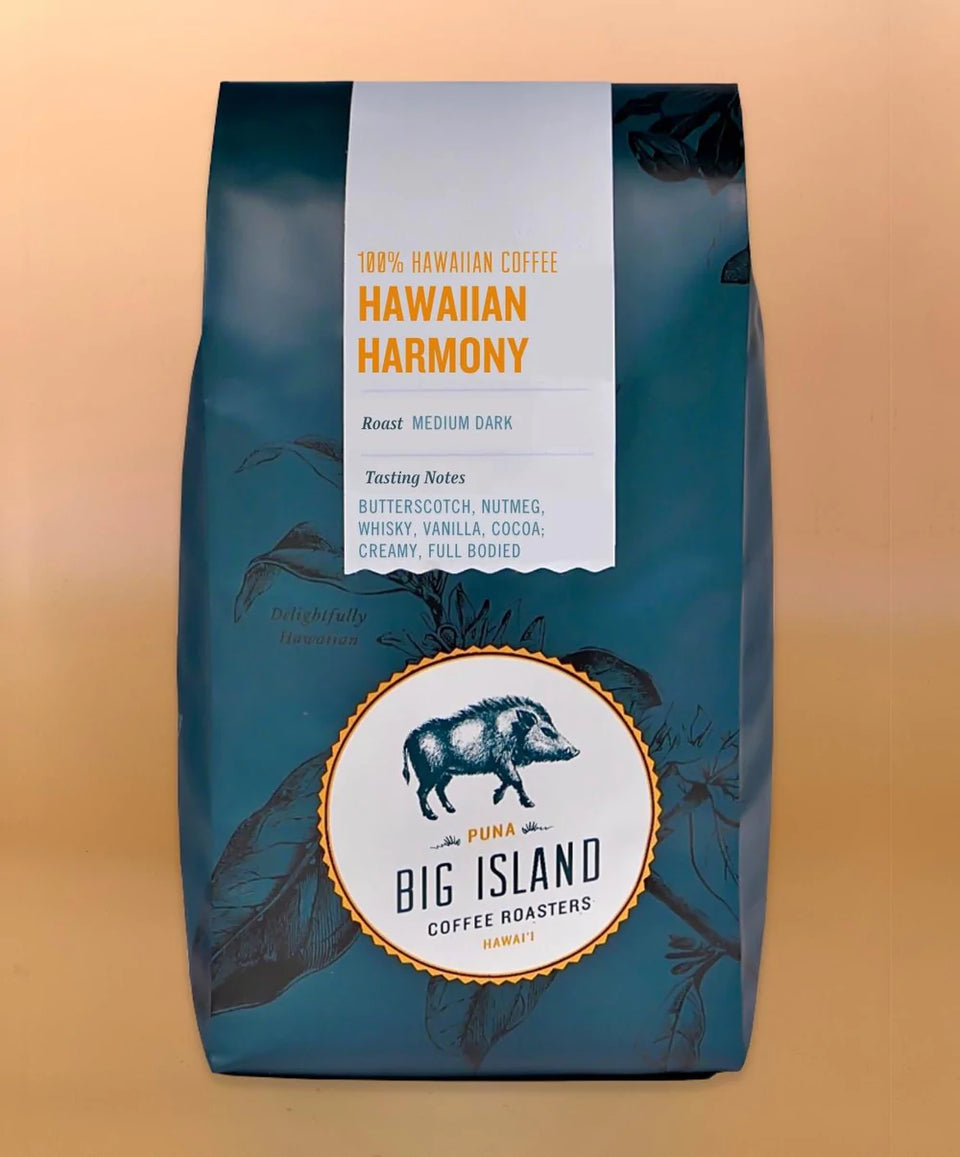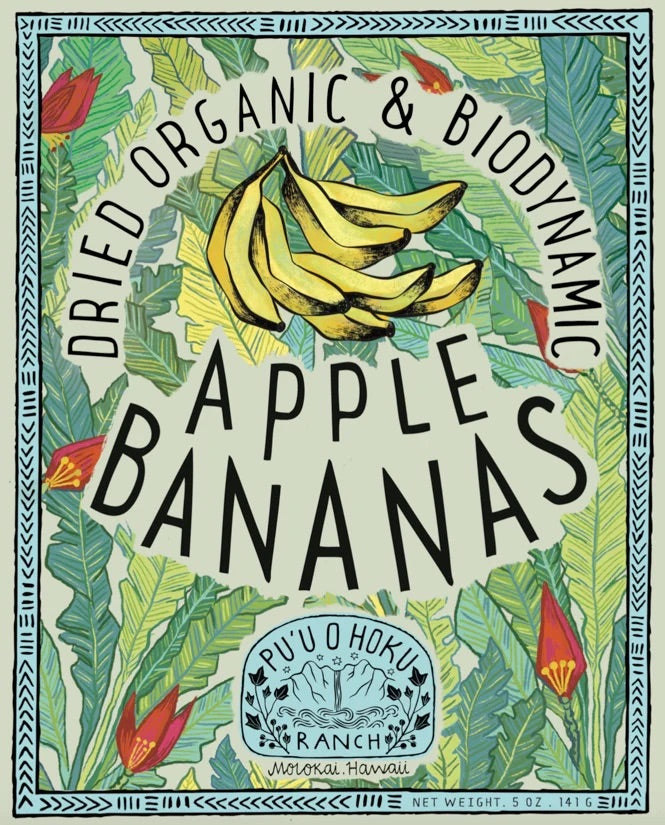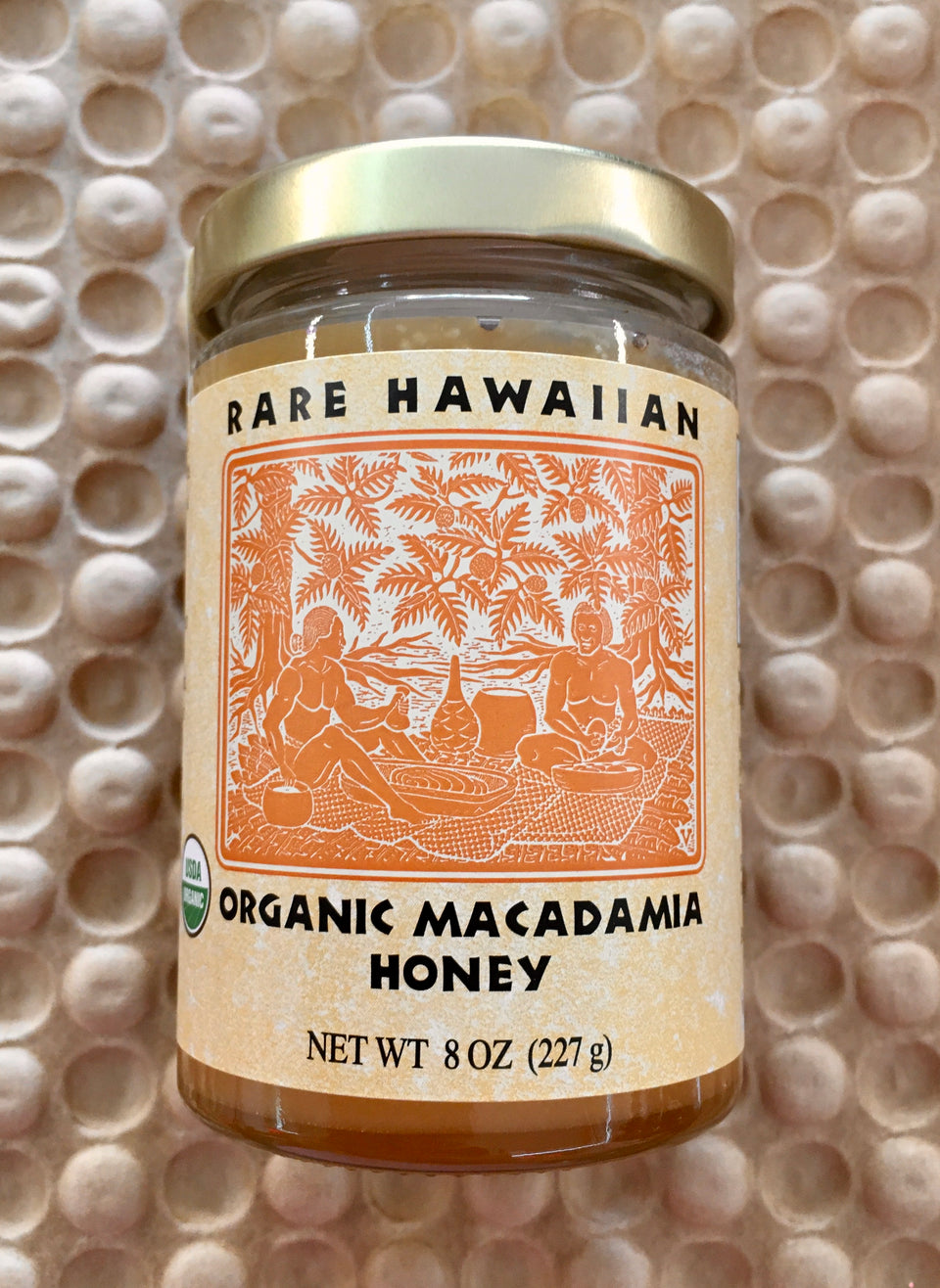 Hawai'ian Breakfast Basket
Everything. You could want for a delicious start to your day!
Kona coffee peanut butter
Hawaiian Coffee -  Featured flavor of the month from Big Island Roasters
Sun dried banana from the island of Molokai 
Aloha Sunrise Granola (yummy over vanilla ice cream too)...we want to come over too!)
This gift includes a basket or tote and local delivery on Oahu or shipping elsewhere.
Remember you can add additional items to your gift order by selecting them on our website.