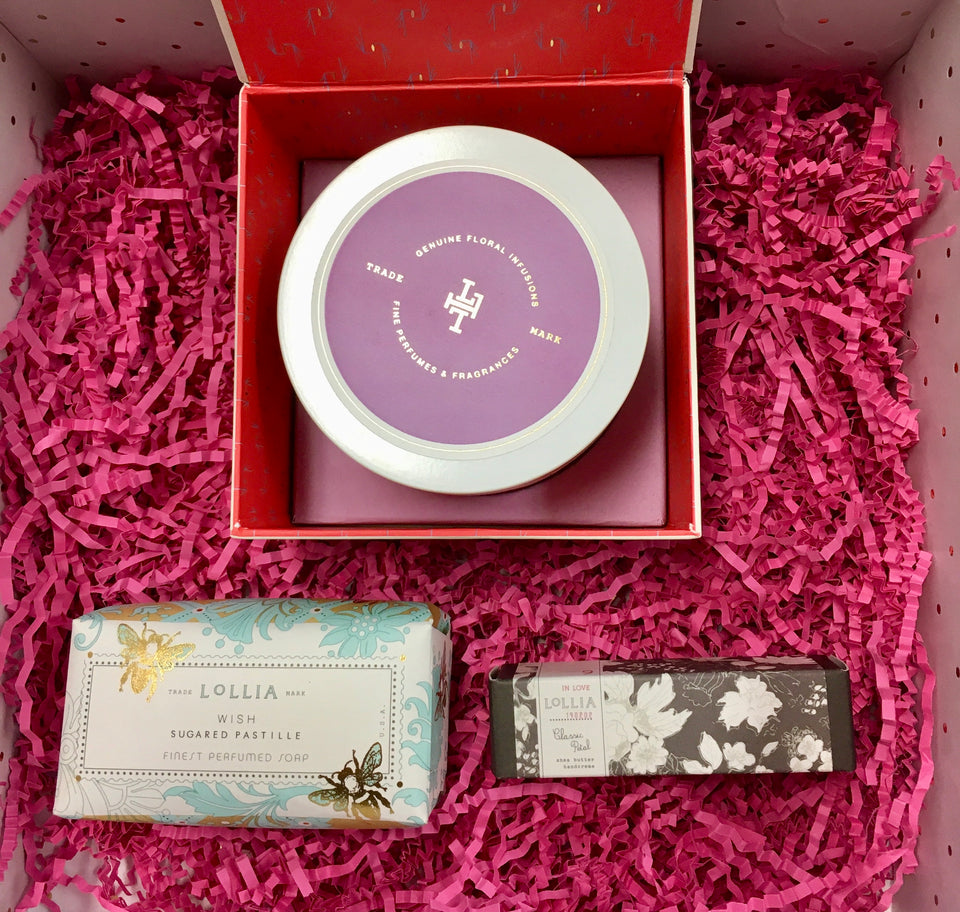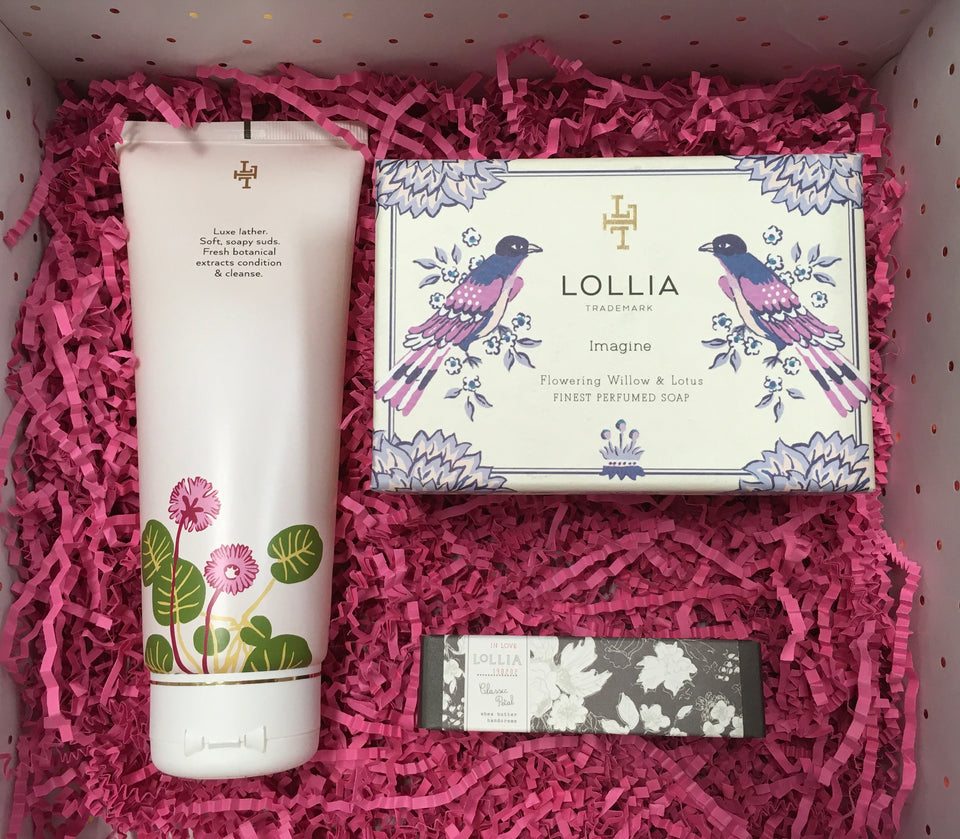 Custom Lollia - gift box - basket
by Lollia
Give a luxurious and relaxing spa box in a mix of heavenly scents! We will pick out an assortment for your perfect gift for a friend or a treat for yourself (you deserve it!) 
Deluxe - $165 includes 8 ounces perfumed shower gel, beautifully boxed scented candle, 4 ounce tube hand crème and perfumed bar soap
Just the right size - $115 this includes a 5.5 ounce jar of soft perfumed body butter in a gorgeous gift box, perfumed bar soap and mini tube of hand crème  
Little and lovely - $95 This gift includes 8 ounce perfumed shower gel, lovely boxed scented soap and mini tube of hand crėme
Each gift includes a box or basket beautifuly gift wrapped with ribbon and includes delivery on Oahu or shipping elsewhere in the United States.
Please note, this gift is not ideal for hotel delivery because the packaging is delicate and the sizes on items exceed the ounces allowed by TSA for carry on.
Remember, you can always add additional items to your gift order, just select any additional items on our website.