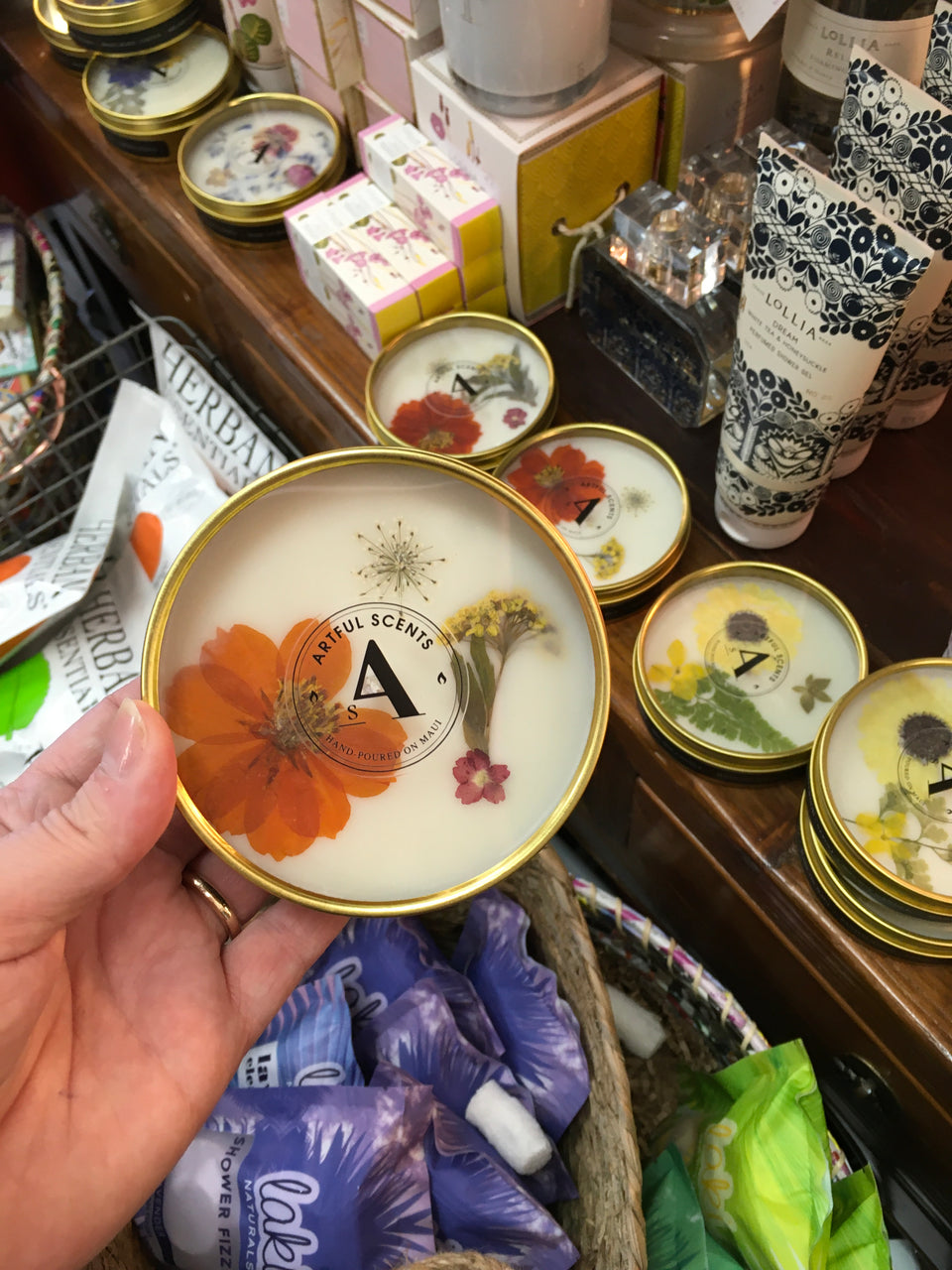 Artful Scents - Bohemian Sea Salt & Orchid candle
These beautiful gold finished, clear-top tins make the perfect gift. Each candle is designed with hand-placed flowers to create a unique and one-of-a-kind look.
Things to Know: 
Vegan
100% Soy
Phthalate-free
Non-Toxic
All cotton, lead-free wicks
No dyes, preservatives or petroleum
Clean Scents™ are free from carcinogens, reproductive toxins, and other potentially hazardous chemicals often found in fragrance.