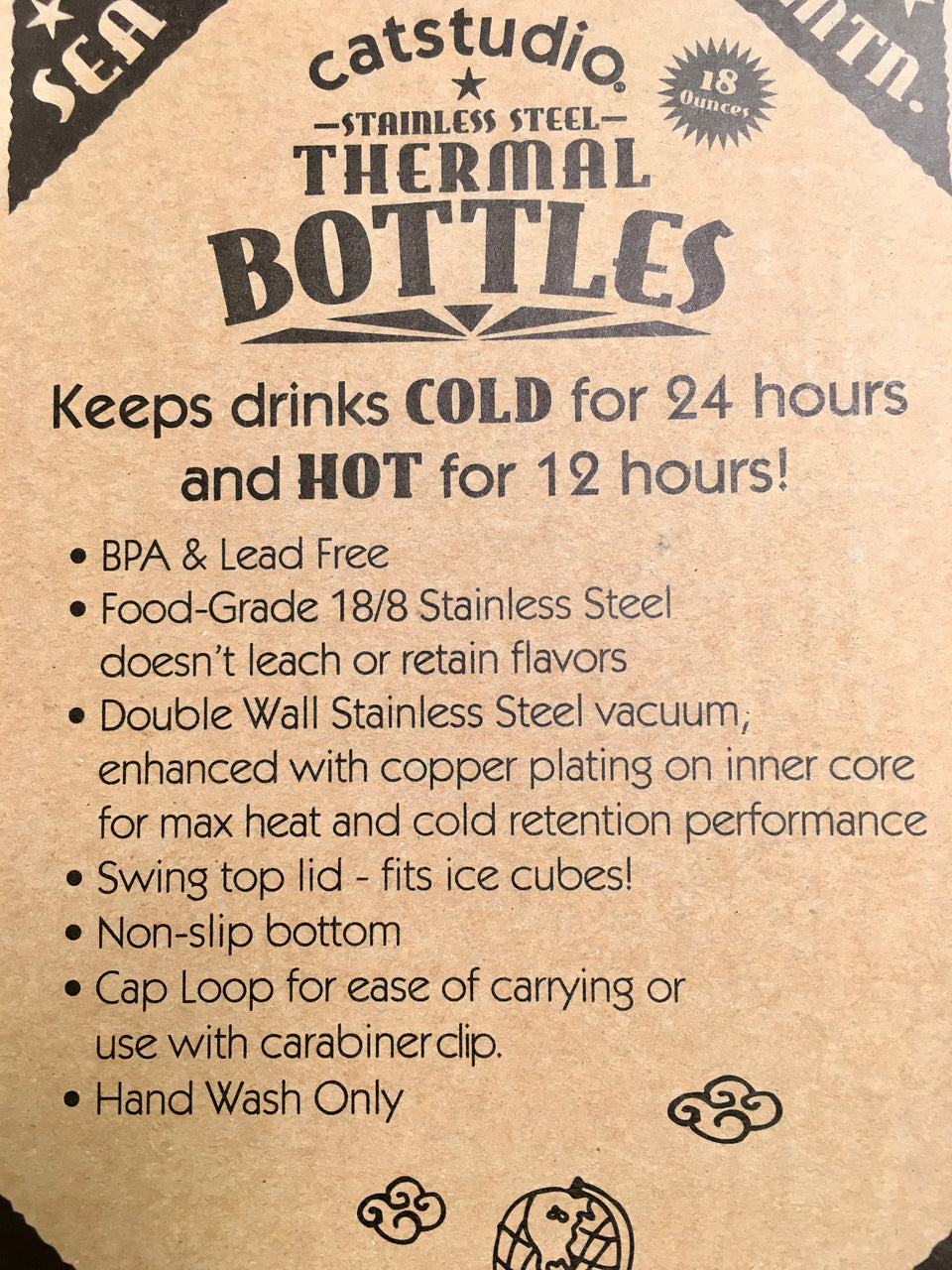 Hawai'i stainless steal water bottle
ALOHA! This original design celebrates the beautiful Hawaiian Islands. Carmel Swan, one of the owners of catstudio, is a native of Hawaii - and she worked long hours to ensure the art truly captures the spirit of Aloha. We think it does!
 This triple-walled 18 ounce thermal bottle amazingly keeps beverages cold for 24 hours and hot for 12 hours.
See the additional detail photos to truly appreciate the beautiful artwork that decorates this travel bottle.