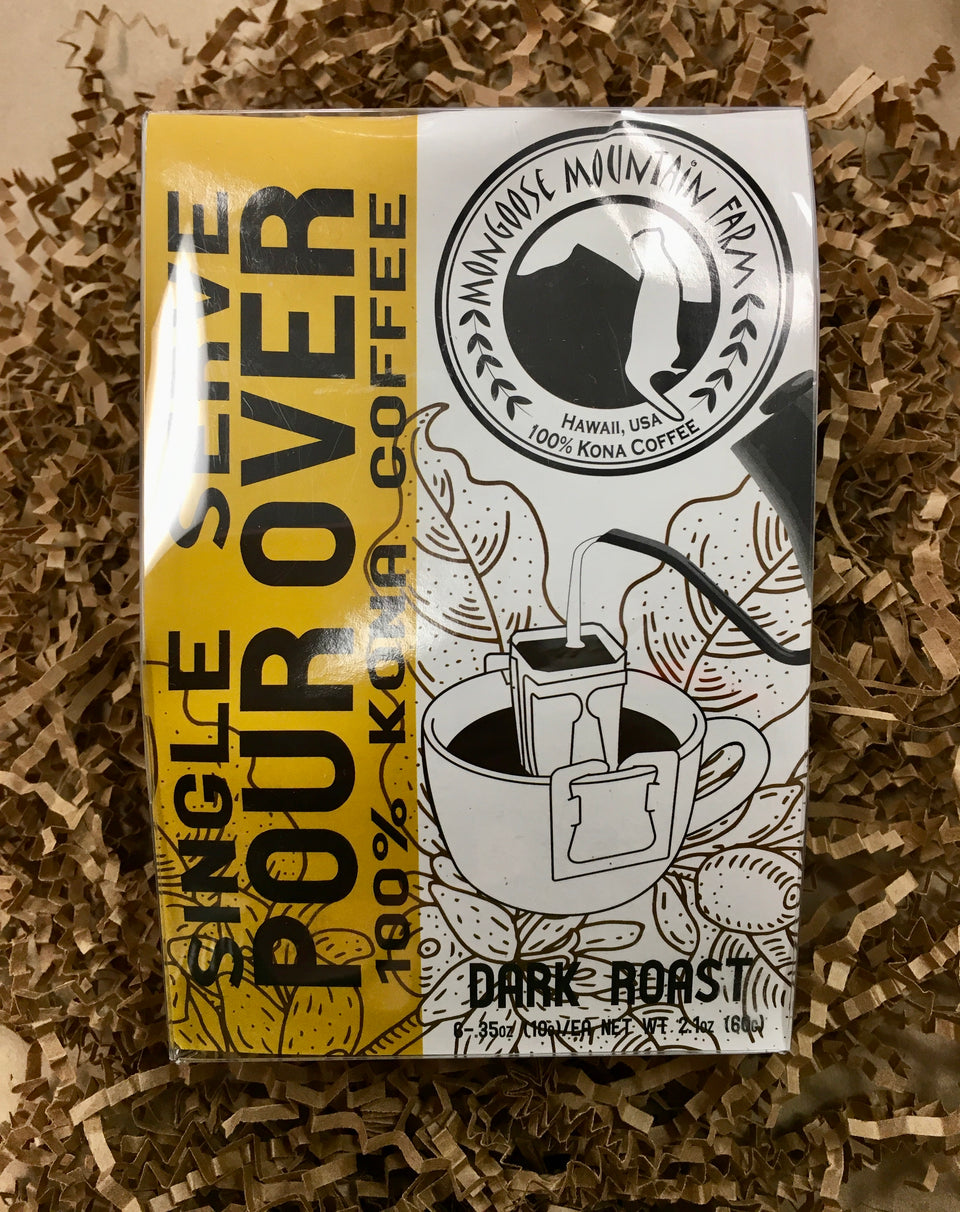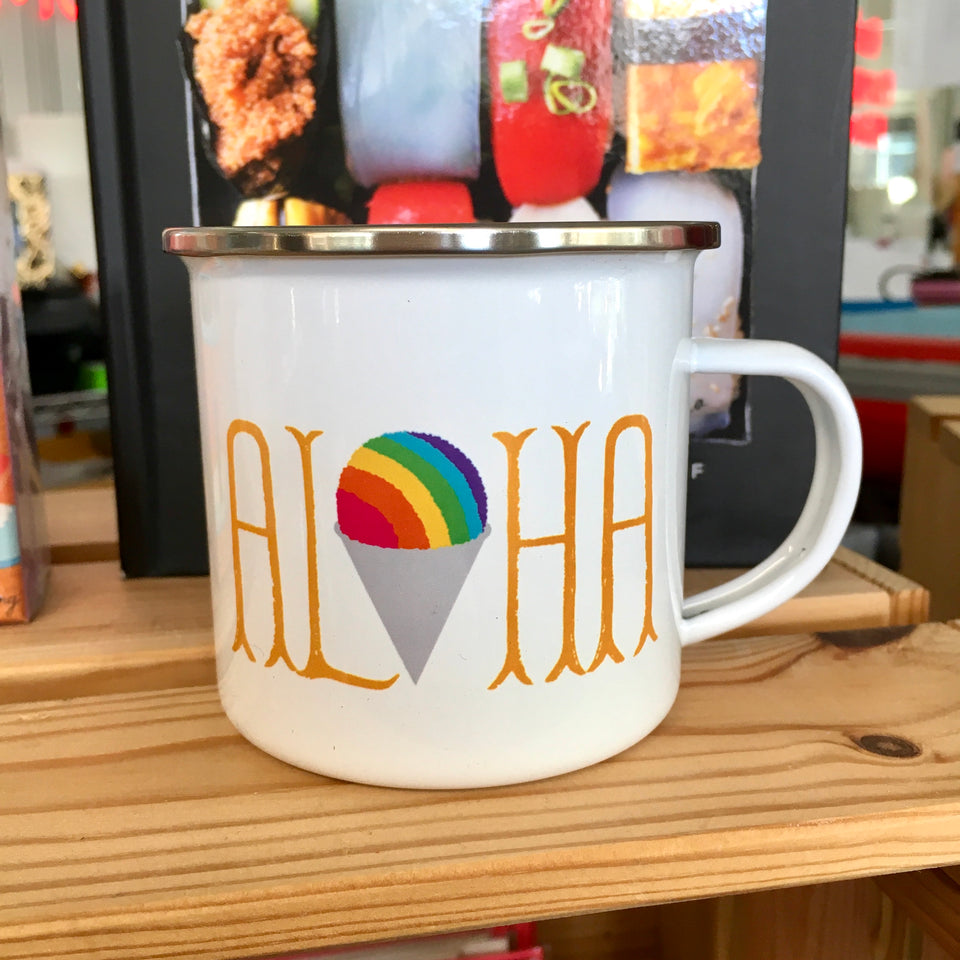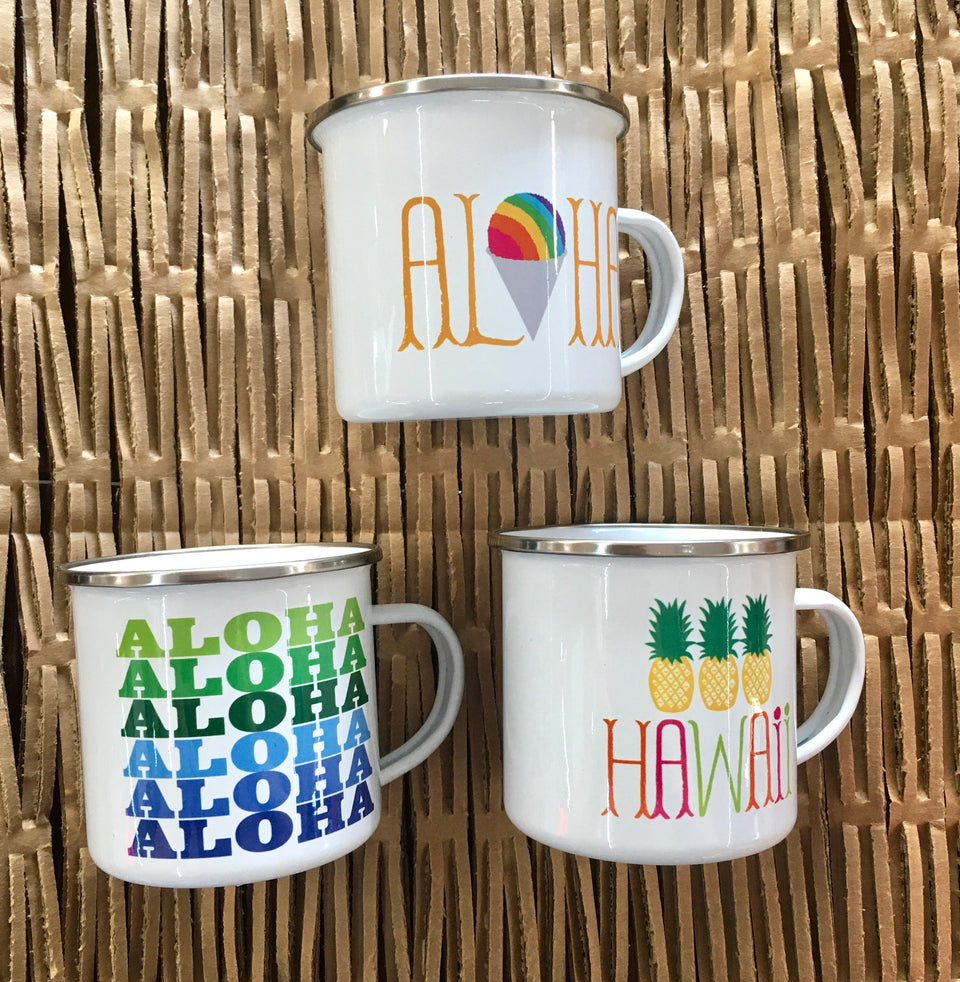 Coffee Lover - ready made gift basket
Is coffee your first love? Do you spend the night dreaming of the rich deep aroma of this luscious elixir in anticipation of it filling your senses and awakening your body each morning? If so, this gift for you or the coffee lover in your life. Satisfy that coffee craving!
This gift includes a great selection of coffee items made right here in Hawaii:
Mongoose Farms 100% Kona coffee pour over coffee - six pack, an enameled metal coffee cup (we will select out of your current stock), a jar of Hawaii Selections 100% Kona freeze dried instant coffee, An Ecotrinkets hand made eco friendly reusable coffee cup cozy - for on the go, a bar of Big Island Espresso Bites bar, A Manoa Chocolate Kope Coffee bar, and a package of Sweet Brown Hawaii Kona coffee Mac nut caramels. 
This gift comes in an Aloha tote and includes delivery on Oahu or shipping elsewhere.
Please note - you can add other individual gift items to your order by making your selections on our website.