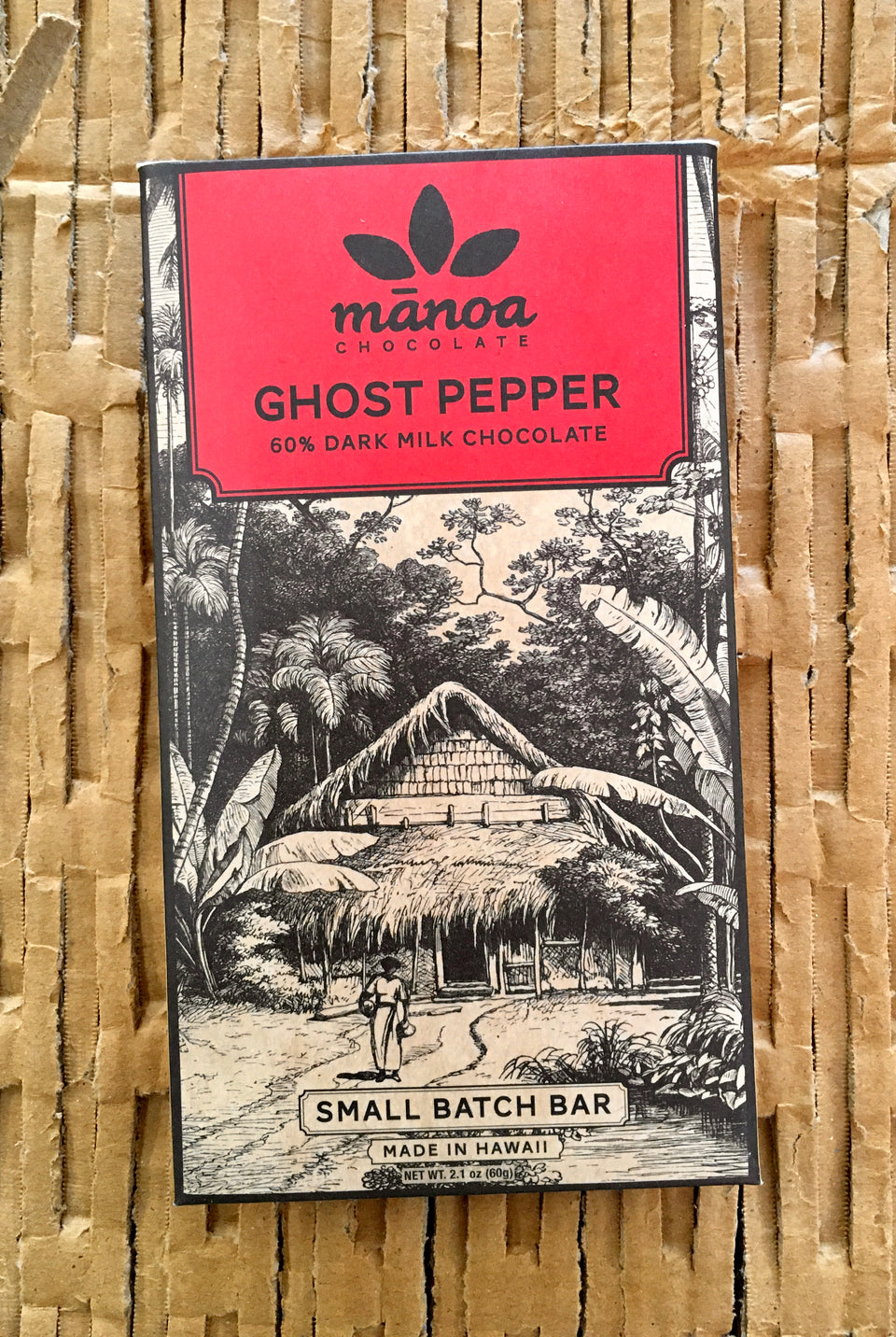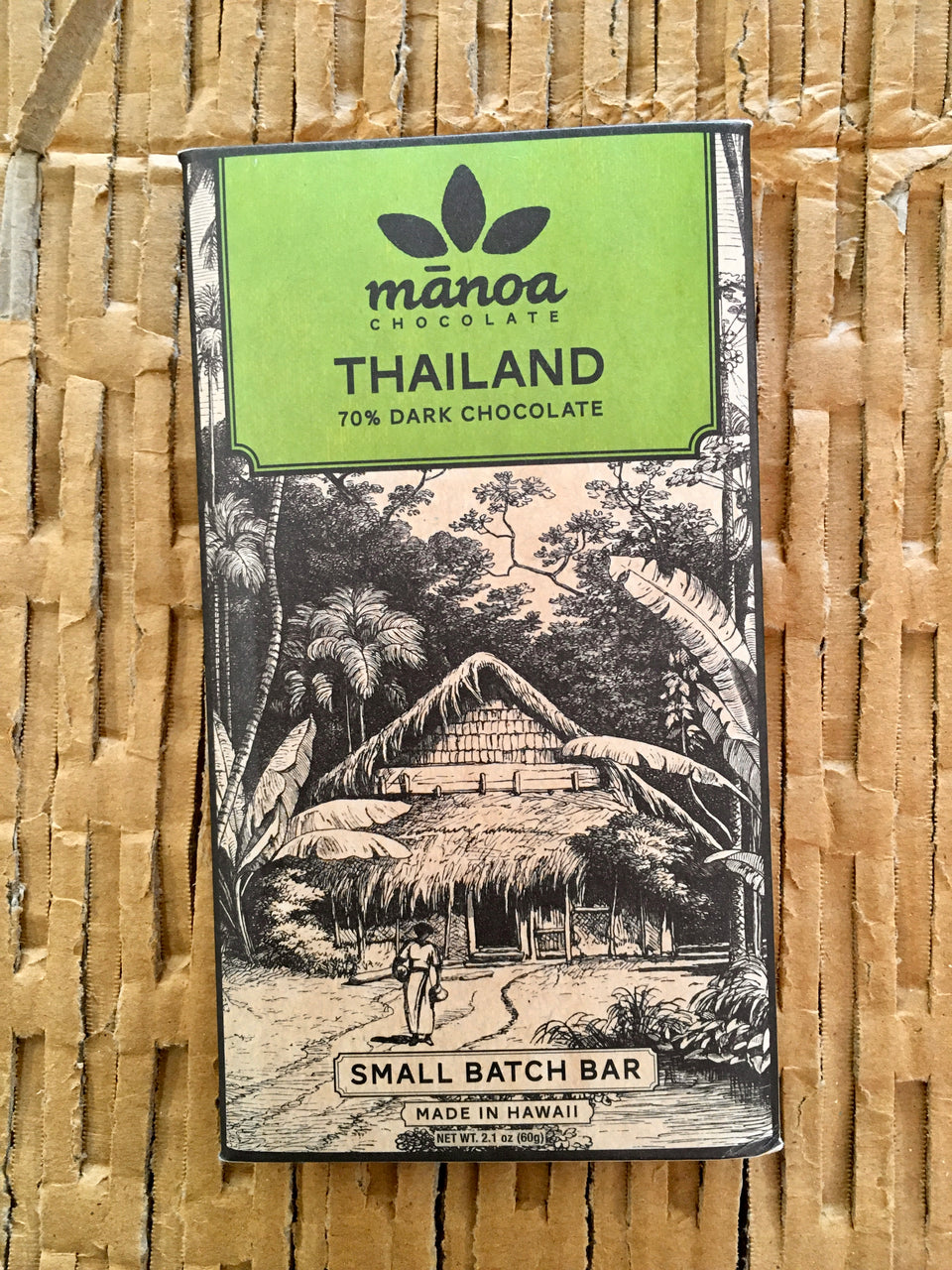 Manoa limited edition chocolate bars
Manoa chocolate bars made here in Hawaii, each bar is sold separately.
Choose from:
Mochi crunch - 50% dark chocolate with mochi crackers
Ghost Pepper - 60% dark chocolate with ghost pepper flakes - spicy!
Thailand - 70% dark Chocolate / single origin cacao from Thailand 
Note - supplies are limited edition, if we are out of stock we will substitute the closest possible match to your selection.